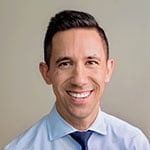 Dr. Keliiheleua is the visionary of our group. As the CEO and founder of the Natural Family Health Clinic he brought our team together and created the environment where we could all do this incredible work in a coordinated and innovative manner! This ensures all our providers and staff are on the same page and contributing our best work to help you be successful no matter what your health objectives are.
As a licensed naturopathic doctor Dr. Keliiheleua is able to serve our patients on a number of different levels. As a primary care physician, specialist in natural therapies and functional diagnostician of chronic and difficult cases.
Dr. Keliiheleua's two great passions in medicine are to help those seeking answers to their health questions find them and to empower his patients to take control of their health and to develop the habits that will create health today and prevent disease down the road.